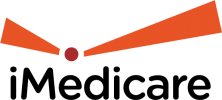 We understand comparing Medicare prescription drug plans can be confusing. City Drug Store can help Medicare eligible patients navigate this process with ease! Ask us about a customized Plan Comparison report, powered by iMedicare!
iMedicare automatically imports your medication profile directly from our pharmacy system, ensuring the most accurate drug list is used for comparing drug plans. This eliminates inaccuracies that can result from manually adding your drug list on the Medicare website.
The Plan Comparison report presents drug plan information in a simple, easy to read format. When you are ready to sign up for a plan, just call the plan enrollment phone number on the report or visit the plan's website to enroll online.
Allow the staff at City Drug Store to help you make an informed decision when considering signing up for a Medicare prescription drug plan!